3ROC Christmas 2018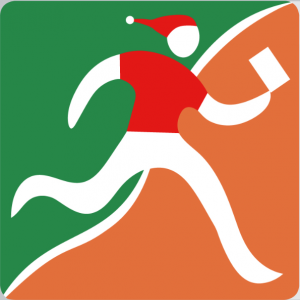 Happy Christmas to everyone! We hope to see you all at our annual Christmas Score Event at Ticknock, on the slopes of Three Rock Mountain, on St Stephen's Day, Wednesday December 26th.
Note that start times are only 10.30 to 12.00 and courses close at 1 pm.
There will be 50 minutes to find as many controls as you can: each control will have a points value so you will be racking up points as you go … but there is a points penalty if you run over time! There are also extra points if you run in fancy dress, and – be warned! – a Santa hat isn't enough to qualify as fancy dress! There will be a judge at the start who will give you extra points if your outfit is judged to be fancy enough!
We'll have the usual hot drinks etc in the tent at the finish, provide by Nora.
See the location here.
Parking can be difficult as it is a popular area for walkers and, particularly, mountain bikers. Also, beware mountain bikers in the forest.
Maps will be remarked and on waterproof paper. SportIdent timing. Planner – Lindie Naughton; Organiser – John McCullough.
Come along and meet everyone, before adjourning to the Lamb Doyle's afterwards!