3ROC News 13 January 2016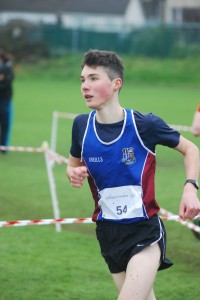 We had a turnout of nearly 60 for the first "Dublin by Night" night-O of 2016 in the Phoenix Park last Friday. Ruairi Short (CNOC) won the 9.2 km Long course and Una May (3ROC) just pipped husband Justin to win the 4.7 km Short course… and don't worry, the rest of the night-O courses will be shorter!
Thanks to Trina Cleary, Michael McAuliffe, planners Aidan & John McCullough, Nora Lee, Clíona McCullough, John & Eoin Riordan and Emma McAuley for their help at the event, and to the Phoenix Park authorities for permission to run the event. Results here. An unusual feature of the event was the two-sided Long course map where the runners ran the first and last parts on one side and the middle part on the back.
The ne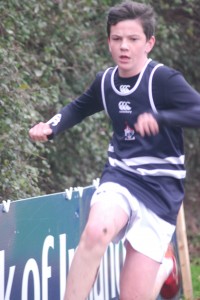 xt DBN event is this Saturday, January 16th, at the Hellfire Club. Start 6-7 pm, 4.2 and 2.2 km. See details here. The remaining events are at Larch Hill (23rd), ALSAA Dublin Airport (30th) and Rockbrook Park School (Feb 6th).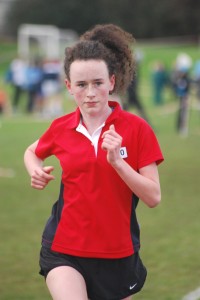 Our next event is a local event, also in the Phoenix Park, on Sunday March 6th, but there's plenty going on in the meantime.
Just back from the Big 5 orienteering week in South Africa is Colm Moran, who stopped off on his way from the airport to see his sister, Clodagh, and fellow 3Rockers Cian May, Aidan McCullough and Aisling Cunningham run in the DCU schools' invitational cross country race today: good results from Cian (6th) and Clodagh in the Intermediate races (see photos).
A date for your diary: The 3ROC AGM will be on Friday 12th February at Ballinteer St John's GAA club. Remember that if you represented Ireland in 2015 internationally, to apply for your club support grant. These will be presented at the AGM. Team members for the Junior, Senior, Veteran Home Internationals, World Championships, EYOC and JWOC all qualify.
Watch out for a series of urban/sprint orienteering on college campuses on Saturdays in February/March: these are great fun and you don't have to run fast to enjoy them: Trinity College (Feb 6th), UCD Belfield (13th), two in the University of Limerick (12th March) and then UCC (19th).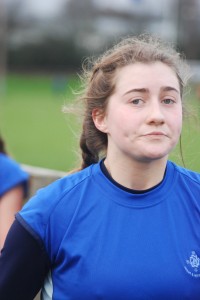 Finally, we are gearing up for the Leinster Championships at Carrick Mountain, Glenealy, on 17th April and we'll need lots of helpers from the club (and elsewhere if we can get them!) so be prepared! Don't wait to be asked – come forward and volunteer, that way you get the pick of the jobs!