3ROC News 19th January 2016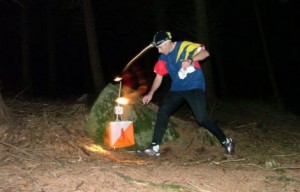 "Dublin by Night" continued with Setanta's night event at the Hellfire Club last Saturday. Aonghus ÓCléirigh and Róisín Long took top spots on the Long and Short courses, in conditions of less than 5 metres visibility in mist on the upper slopes. Colm Moran (4th) was our best placed runner on the Long course.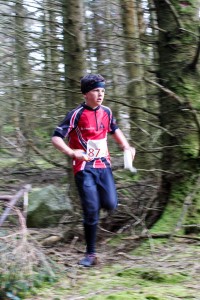 This Saturday the Night-O is on a new map of Larch Hill scout centre, Rockbrook: an area that hasn't been used for orienteering for many years and a very welcome addition to the fixture list.  GEN are our hosts and it should definitely be worth going to. Start times 6 to 7 pm. Two courses, 4.5 km and 2.7 km. Details are on the IOA Forum here .
On Sunday 24th it's a CNOC event at Donadea, Co. Kildare: a nice flat forest for a run, with a lake, a ruin and lots of ducks. The orienteers are exempt from the parking fee from 10.30 to 11.00 only – save €5. Start times 11.00 to 13.00. Details here. Three courses, maybe four.
Meanwhile, lots of the orienteering students are off to run in Edinburgh at the "Big Weekend", with a night event on the university campus on Friday, a city race on Saturday and a conventional competition in Holyrood Park on Sunday.
Club clothing: we have a selection of 3ROC clothing including  O-tops, running jackets and warmer soft-shell jackets available at very attractive prices: contact us using the contact panel on the right.
Annual General Meeting: Friday 12th February, Ballinteer St John's GAA Club, 8 pm. The club support grants for 3ROC members who ran for Ireland last year will be awarded on the night, amounting to almost €1000. Renew your subscription and collect your membership card and your unique 3ROC pen! Membership forms here.
Leinster Championships, April 17th: We have launched a 2016 Leinster Championships Facebook page here with bits and pieces of information about the event. The main source of information will be the web page here. Entries will open later in January on the Fabian 4 web site here.
All 3ROC members are being asked to help at the event. We are lucky to have Trina Cleary as Planner, Brigid Flanagan as Organiser and Angus Tyner of Setanta as Controller. Pat Healy is currently putting the finishing touches to the map: a revised version of the one we used for the Leinster Champs we ran there thirty years ago, in 1986.
Relay entries: If you'd like to run on a 3ROC Relay team at the JK in Yorkshire at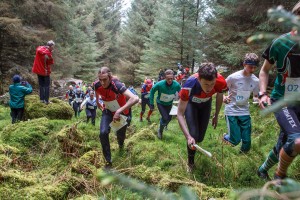 Easter or at the Irish Championships in Waterford at the beginning of May, please contact us. We pay the Relay entry fees since you're representing the club at these events.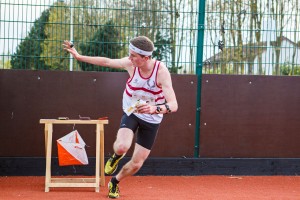 Remember the urban orienteering "sprint" series starting on Saturday 6th February at Trinity College and continuing the following Saturday (13th) at UCD Belfield!
See you in the forest!