3ROC News 2nd November 2016
Congratulations to the 3ROC prizewinners at last Sunday's Connacht Championships at Ballygar, Co. Galway: Aidan McCullough M16, Mary O'Connell W50, John McCullough M60 and Frank Martindale M80. The area was last used in the early 1980's and will improve with a bit more growth in the forest. Thanks to the small group of Connacht orienteers for running the event.
Next day at St Cath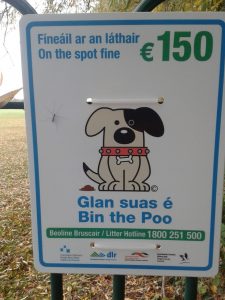 erine's Park, Lucan, we had a good turnout with lots of first-timers who enjoyed Una and Oisín May's courses in the sunshine – a big change from the near blizzard conditions we had in March 2015! The results are on the Results page of this web site here. One thing to watch if you're walking your dog in the park and don't bag the poo afterwards is to make sure you're in the Fingal or South Dublin County Council areas of the park and not in Kildare! It could be an expensive day out – see the photos …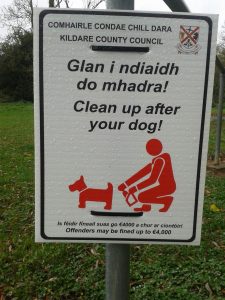 This weekend Ajax are running a Leinster League event on Sunday at Carraig na Seabhac, between the Sally Gap and Glenmacnass in Co. Wicklow. It's tough terrain, a mixture of rough open mountain and mixed forest, so very different from a park in Lucan: challenging, mountain orienteering, so be prepared for wet feet. See details here.
The next event in the Dublin area is at the Hellfire Club, Rathfarnham, on Sunday 20th November.
See you in the forest!