3ROC News 6th May 2016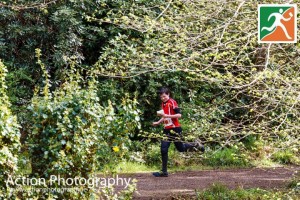 Well, after an excellent Irish Championships in Co. Waterford last weekend the main orienteering season is tailing off, except for the Leinster 3-Day at the beginning of June. We picked up a number of wins and other good results at IOC – it's not all about winning, of course: we all got lots of challenge and satisfaction from the races.
In Friday's Sprint at Waterford Institute of Technology, Oisín May was 1st M10, Cuan Riordan 3rd M14, Eoin Riordan 3rd M16, John McCullough 3rd M60, Caoimhe May 1st W14, Clodagh Moran 2nd W16, Una May 2nd W45 and Trina Cleary 2nd W70. Some technical disqualifications resulting from unintentionally crossing an olive green "out of bounds" area resulted in a number of runners, including the top 3 men being excluded from the prizes, affecting our two top runners, Eoin McCullough and Colm Moran. Some more work needs to be done nationally in terms of sprint planning, map quality, marking out of bounds clearly on the terrain and competitor education to make sprint races fair.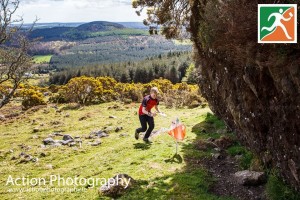 Saturday's Middle Distance race at Coumshingaun brought us 1st M10 for Oisín, 2nd in M14 for Cuan, 3rd W50 for Mary O'Connell, 1st and 2nd in M16 for Cian May and Eoin Riordan, 2nd W14 and 1st W45 for Caoimhe and Una, another 2nd in W16 for Clodagh, 1st W70 for Trina and 1st M80 for Frank Martindale. Sunshine for the runners and rain for the control collectors, as usual!
At Sunday's Classic (long distance) race at Mahon Falls we picked up 3rd M10 (Oisín), 3rd and 4th M21E (Colm Moran and Eoin McCullough), 1st and 2nd M16 (Eoin Riordan and Aidan McCullough), 3rd M60 (John McCullough), 1st W16 (Clodagh), and 1st W45 (Una).
In Monday's relays at The Towers, Lismore, Andrew Quin, John McCullough and Eoin McCullough had nearly 9 minutes to spare to win the Handicap 6 class. Well done everyone, and well done to WatO, a small club by any standards, to put on 4 days of such good orienteering. Results are on the IOA website here. See John Shiels's "ActionPhotography.ie" photos here.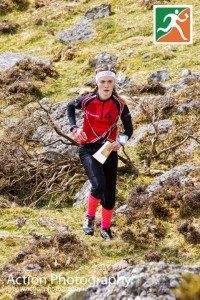 At the IOA AGM, John McCullough was awarded a "Spirit of Orienteering" award for his work for orienteering over the years: well done!
Bad news about mountain bike orienteering: the first of the four events planned for the remaining Sundays in May has had to be cancelled for lack of a Coillte permission to run the event; a second has been moved from Trooperstown to the Curragh for the same reason, and there is no news yet about the remaining two events, including ours at Carrick Mountain on the 29th, so watch this space. At the moment the only confirmed event is at the Curragh on May 15th.
It's not all gloom, though: the Tuesday evening events are starting on May 17th at Curragh East and continuing most Tuesdays until the barbecue event at Hollywood on June 24th. The Wednesday evening IMRA hill races have also started – the next one is at The Scalp on Wednesday 11th. On Sunday 8th there's also a longer race at Ballybraid, Glenmalure. If you want something a bit less energetic, what about a park run on Saturday morning? Marlay at 09.30 anyone? By the way, entries for the Leinster 3-Day are open until MAy 15th at Fabian4 here.
Details of the orienteering and IMRA events can be found using the links on the right, or on the "more links" page. Orienteering fixtures here. IMRA races here. Note on IMRA races: you can't just rock up on the night and enter – you must enter online beforehand or use pre-paid race vouchers, they won't take money at the race itself.
See you in the forest!