3ROC News 8th March 2017
Orienteering this weekend is back in Co. Wicklow, with CNOC's Leinster League event at Scarr, on Sunday, on the road from the Sally Gap to Laragh, before you get to Glenmacnass. It's an area of mixed forest and open mountain, with a variety of terrain, used for the final day of the Leinster 3-Day last June. The top of Kanturk Mountain, which is usually only visited by the longest courses, is a great area of crags and contours – it's hard work getting up there, but worth it! Course details are on the IOA Forum here, and you can see some previous courses on Routegadget here. Most of the courses on Sunday will be just in the forest, however.
Start times as usual from 11 to 1 with the full range of seven courses from Yellow (short and easy) to Brown (long and difficult).
This weekend also has the Junior time trial in the Phoenix Park on Saturday, a 1.2 km route around the Furry Glen which has provided a challenge for a number of years. You can see the route and previous results here.
For an easier outing, wait a week until the "Come and try it" event at Ballinascorney, above Bohernabreena, on March 19th, and if you'd like a taste of a kind of street orienteering, the annual St Patrick's Day Festival treasure hunt is on Saturday March 18th at City Hall, starts from 10 to 1. Details here.
Remember to enter the Leinster Championships and the Irish Championships in time – cheapest entries for the LOC are before March 19th and for IOC the final closing date is Sunday 9th April, the day of the Leinster Championships. See IOC details here and Leinster Champs details here. Let us know if you'd like to run on a 3ROC team at the Irish Relays on May 1st at Oughterard.
Remember to renew your annual 3ROC membership for 2017 here and welcome to new member Doruk Balkan, an orienteer from Turkey, who has just joined us.
See you in the forest!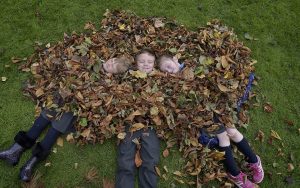 … and, speaking of forests, this is National Tree Week. You can see details of events around the country here.