3ROC Orienteering News 11 October 2017
This Sunday's orienteering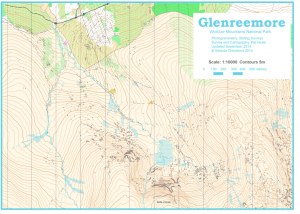 The Setanta Orienteers event which was postponed from 1st October has been rescheduled for this Sunday, 15th October at Glenreemore, Co. Wicklow. This is located to the west of the Wicklow Gap (i.e. on the Blessington side). The area has been used for the 2014 Irish Championships Relays and for League events, and is a mixture of  some forest and mainly open hillside. It involves a drive of a couple of kilometres on forest roads so don't bring your Ferrari! Start times are the usual 11 to 1 and the normal League courses will be available, from the 1.6 km/70 m climb Yellow up to the 7.4 km/430 m climb Brown course.
Getting to the start involves crossing a stream, which is why the event was postponed, as the forecast was bad and the organisers were concerned that the stream would turn into a river in spate.
See the full details here.
If you'd like to travel a little further and want something less demanding, Waterford Orienteers have a South East League event at Woodstock, Inistioge, Co. Kilkenny on Sunday, while on Saturday, LVO have an NI Series league event at Donard Forest Park, Newcastle, Co. Down.
JHI news: Well done to the Irish Juniors who held off the home side at the Junior Home International in Wales last weekend to draw with the Welsh and finish joint 3rd. In difficult terrain and very challenging conditions of low visibility, the Irish were a couple of points ahead of Wales after Saturday's Individual event but the Welsh pulled back in the Relay to finish level. The 3ROC representatives on the team were Clodagh Moran, Eoin Riordan, Cuan Riordan and Aidan McCullough.
Don't forget the Connacht Championships at Killykeen, Co. Cavan on Sunday 29th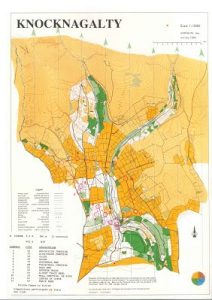 October (see here) and the Munster Championships at Knocknagalty, near Cahir, Co. Tipperary. Details here. You can enter both events online at the Fabian4 website here.
See you in the forest!