3ROC Orienteering News 16 November 2017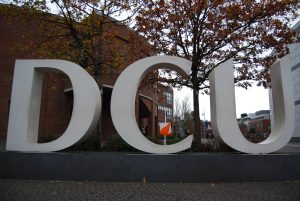 All the excitement this week is about the Irish Sprint Championships which we're running at Dublin City University on Saturday 2nd December. We were delighted to get the go-ahead from DCU this week so it's all go for the next two weeks to make it happen. Planner Aidan is busy tweaking the courses, with Controller Neil Dobbs, while Organiser John McCullough is putting the pieces together to complete the jigsaw.
Event entries are now open at Fabian4.co.uk here and final entry is on Sunday 26th November, the weekend before the event. There will not be any entry on the day. You can see all the details here. There will probably be some small changes to the information in the coming days, so don't forget to check back from time to time.
Before all that, we have the Munster Championships this Sunday, hosted by CorkO in the Galtees. The old map shows lots of open with some forest in the valleys, and the weather forecast isn't great so it may be a day for the raincoats. See start times here and event details here.
Last Sunday Setanta had a great turnout at Hellfire Woods and Massy's Estate, including lots of scouts, which is great to see, and WatO's urban event on Pat Healy's new map of Kilmacthomas looked like fun. Porridge, anyone? Progress O-atlets, maybe?Clodagh Moran was 6th on the Long course at Hellfire, Mary O'Connell 2nd and Karen Convery 4th on the Medium, and Fiona McGrath 7th on the Short course.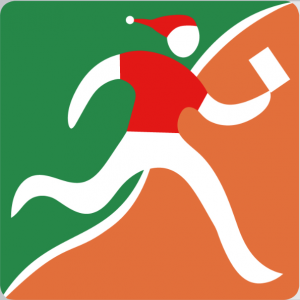 More Orienteering in December Mention of Fabian 4 above reminds me that we'll have pre-entry for our Christmas Score Event at Ticknock on St Stephen's Day, as well as entry on the day. Pre-entry will be cheaper and will avoid queuing to register. Last year we had 180 runners and 90 of them had their own SI cards, but 90 didn't, so registration and data entry were quite slow. We hope to improve this year by streamlining the process. There will be a 50 minute score event for everyone, with start times from 10.30 to 12.00. Entry will be open once we get the Sprint Championships out of the way.
PS Don't worry if DCU is on DNS, you'll be fine!