3ROC Orienteering News 21 February 2019
Dublin by Night finished; Clonmel Urban race finished, what's next? We're back to the Leinster League again, with the Setanta event at Ballyward on Sunday 24th February. Details are here on the IOA Forum. Ballyward is a fairly flat forest with good variety, on the banks of the Liffey near Manor Kilbride. There's a narrow one-way road in and out so you have to arrive before 12.30 and you can't leave before 12.30 either. Running there many years ago, one of our 3ROC members had his foot stood on by a horse jumping down off an earthbank, so watch out for pony trekkers! You can see the map and courses from an earlier event here.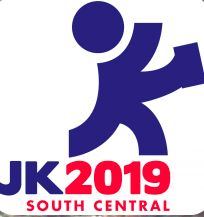 Another reminder this week is that the entry fees for JK2019 at Easter are going up on Sunday, so save a few pounds and enter this week if you're going. See details here. The JK regularly attracts about 3000 runners so if you haven't ever been to a big orienteering competition, it's a good one to start with. It's in the Aldershot area, not too far from Heathrow and Gatwick airports. If you're a 3ROC member going, and you would like to run on a club relay team, get in touch with us and let us know soon and we'll pay for the team relay entry. (This also applies to the Irish Relay Championships at the beginning of May).
Juniors: remember that the time trial for anyone interested in trying for the Irish junior squad is on Saturday 23rd March in the Phoenix Park, at th Furry Glen. It usually starts at 11 am. More details later, but the junior squad is open to all interested juniors in the club. The time trial is a useful gauge of your fitness and you can see how it improves from year to year with a bit of training.
3ROC AGM: The 2019 AGM will be at the Dropping Well, Miltown, on Friday 5th April, on the weekend of the Leinster Championships. Make a note in your diary now!
Annual subscriptions are now due and you can sign up online at Fabian4 here.
Remember to check our Facebook page regularly as well: you never know what you might find! See here.
See you in the forest!