3ROC Orienteering News 24th April 2019
Orienteering this Sunday (April 28th) is at Oakwood, west of the Wicklow Gap, where Setanta are running a Leinster League event. Start times as usual from 11 to 1 pm. Don't bring your Ferrari as the road in to the forest is a bit rough in spots. See event details here. The longer courses will go on the open mountain, the shorter ones will stay in the forest. It's your last chance to polish up your navigation before the Irish Championships a week later!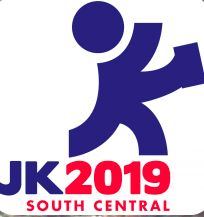 JK 2019: A number of 3ROC members ran at the JK in the south of England over the Easter weekend: great orienteering, lovely forests, good organisation, great maps, good courses and excellent weather, all unfortunately let down by the results system. The event used EMIT touch-free electronic timing and it was embarrassing how badly it worked, so the official results won't be available until Monday 29th. Undoubtedly there will be a full investigation in British Orienteering into what went wrong, but it's a shame that the main topic of conversation at such a super event was the sheer inadequacy of the results system. The were some good Irish results, though, but the results have been taken down for repair so we'll just have to wait a bit longer.
More news of JK and a preview of the Irish Championships next week.

Remember that our next 3ROC event is at St Catherine's Park, Lucan, for World Orienteering Day on May 19th. We'll need volunteers to run the event and to help any newcomers.
See you in the forest!