3ROC Orienteering News 28th January 2020
Weekend roundup: Cork O's Josh O'Sullivan-Hourihan ran away with the Long course at our night event last Saturday at St Patrick's College, Drumcondra, winning the 3.7 km night-sprint in a time of 16.31, 1 minute 17 seconds clear of CNOC's Kevin O'Boyle. On the 2.0 km short course Fingal's Donal Kearns was 56 seconds clear of his clubmate Per-Olov Elovsson, winning in 14.46.
The courses were confined to the built-up area of the college as construction has just started on new all-weather pitches where the grass playing fields were. The 29-control long course essentially did two laps of the campus with a map-flip for the second part of the course, while the 19-control shorter course did one lap. The "not to be crossed" fences and hedges are obviously still presenting a problem to some competitors who don't read their maps carefully enough: on the night we did not have enough manpower to monitor these and disqualify offenders so some did get away with it – you'll probably see some of them on Routegadget if you lookout the northeast corner of the courses. We had SIAC contactless punching, which speeds up control flow in a sprint, but many of the controls were mounted on trees and buildings without any stake so the control code was often facing away from you and you had to stop and check anyway.
A huge thank you to Clíona McCullough who put out controls, went out again to turn them on, and again to take them in, as well as doing registration; to Nora Lee for directing traffic and helping wherever needed, and to control collectors Kevin O'Kelly, Una Coghlan and Cilleen Corbett. Thanks to DCU/St Patrick's College for permission to stage the event. The results and routes are here.
The next Dublin by Night event is on Saturday 1st February at Crone Wood, Glencree.
Also last weekend we had a CNOC local event at Donadea, a nice flat forest with lots of paths, drains and some spectacular depressions in runnable beech forest. Some good results from 3ROC including 1st on the Adventure Course for Ieva Jonauskyte, 1st on the Medium Course for Justin May and 3rd on the Long course for Valdas Tilunas. In fact on the Medium course we had Justin 1st, Cuan Riordan 3rd, John Riordan 5th, Gordon Elliot 6th, Una May 7th and Karen Convery 8th!  Valdas also brought out a group from his Clane Athletic Club who had a great day orienteering for the first time. See the courses and results here.
Next weekend there's plenty of variety: on Saturday evening (1st February) the GEN Dublin by Night No. 4 is in Crone Wood (OK, it's in Wicklow, not Dublin), and what promises to be a great location for an urban race on Sunday – Kilkenny. Details of the Kilkenny event are here.
Also on Saturday, Fermanagh Orienteers are running a control-less sprint using GPS technology: You will need to download the free GPS-orienteering run app from Playstore . Once you have done this you can download the courses and maps by entering specific codes when prompted by the app. There will be no flags at the controls; the App will indicate when you are within 10 – 15m of the control site! And for more choice, LVO have their club Score Champs at Hillsborough, Co. Down, also on Saturday. Details of fixtures are at www.orienteering.ie.
JK2020: The cheapest entries for the Easter 2020 Jan Kjellstrom Orienteering Festival, this year in Yorkshire, have just closed, but entries are still open until 15th March. Have a look at the JK website – it might be enough to tempt you to go! On the other hand there's an interesting looking 4-Day in Slovenia …
Now is the time to start planning your summer orienteering: There will be a big group from Ireland going to France for the OO Cup at the end of July again. There was a very successful Junior tour to the event in 2018. Look at the WorldofO website for a comprehensive list of multi-day events which you might include in a holiday. See here.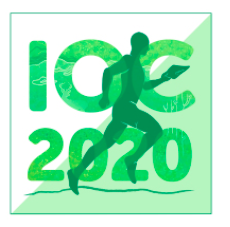 The 2020 Irish Championships web site has just gone live and entries are open. A weekend in Killarney at the beginning of May – why not? See here.
Finally, an invitation from the Dun Laoghaire Rathdown Local Sports Partnership: in theory this has already started but you might still be able to get in …
Are you aged 30+, male and not very active? Do you want to feel fitter, have fun, have more energy and meet new people? If you do why not get involved in the Men On the Move with Dun Laoghaire Rathdown Sports Partnership.

 Men on the Move is a free 12-Week physical activity programme aimed at adult men over the age of thirty to support them to become active, have fun and improve their fitness levels in a social group. Participants should benefit from more energy, better weight control, improved mobility, greater functional fitness and overall better wellbeing.

 The twice weekly one-hour physical activity sessions are indoor & outdoor based, focusing on aerobic exercises for forty minutes and works on core strength and flexibility for twenty minutes. We will be including a variety of different sessions some of which include walking, circuits, running, football, partner work and more.

 At the outset of the programme participants will be recording weight, height, BMI, waist circumference and complete the Rockport walk test and again at the end of the programme so that participants can see the improvements they have made.  We are also including two information sessions on Nutrition and Mindfulness, to help participants get more from the programme. 

 

Start date, Tuesday 21st of January & Thursday 23rd of January.

Time, 7pm – 8pm, Gaelscoil Shliabh Rua, Ballyogan

 

For further information on this programme, or other opportunities, please contact Dún Laoghaire-Rathdown Sports Partnership at 01-2719502 or email sportspartnership@dlrcoco.ie.
And don't forget to visit the 3ROC Facebook page for lots more!