3ROC Orienteering News 29 November 2018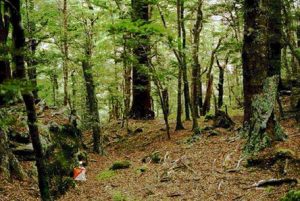 Well, another weekend with no local Leinster orienteering as the CNOC event on the Curragh has been put back a week to December 9th – more details of this next week! However, the Leinster Schools orienteering league continues at Corkagh Park on Wednesday 5th December, where there is an event for secondary schools. These events are pre-entry only but volunteer helpers are always welcome.
Why not go for a training run on one of the permanent courses around the country, or take in a park run at 9.30 on Saturday morning instead of your Sunday Orienteering fix?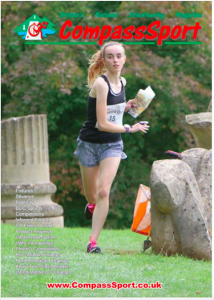 Reading time: The latest issue of CompassSport dropped through the letterbox this week. It contains a detailed analysis of events as varied as the North American Championships in the Yukon (with Ruth Lynam describing her run), the British Sprint and Middle Distance Championships, the World Masters Championships in Denmark and a preview of the 2019 Scottish Six-Day. A subscription would be a great Christmas present! See details here. The final issue of the year will have the usual preview of the whole range of fantastic orienteering opportunities in 2019 including the World Championships in Norway in August: all the big events now have open competitions associated with them to increase numbers and bring in some money, so you can run with the Irish teams in Norway, Belarus (EYOC), Denmark (JWOC) and many more!
Did you know? Do you know the history of orienteering? Here's a brief summary from Wikipedia. The next line at the end should include the news that from 2019 the Forest and Sprint World Championships will run in alternate years, starting with the Forest in Norway next year and Sprint in Denmark in 2020, Forest in the Czech Republic in 2021 and Sprint in Scotland in 2022. If you've never tried sprint-O, it's time you did! See here for some tips. There's a big salt mine near Larne – would they let us try this?
Next events:
5 December Leinster Schools, Corkagh Park
9 December Leinster League, Curragh, Co. Kildare
26 December Xmas Score event, Three Rock Wood
12 January Phoenix Park, Dublin by Night DBN 1
13 January Castlecomer Discovery Park, Co. Kilkenny
19 January DBN2 Djouce Woods
27 January Donadea
30 Leinster Schools, Ardgillan
Join 3ROC here: it's easy, it's cheap and remember: it's more fun with a map!
Remember to visit and like the 3ROC Facebook page where there's all kinds of other interesting O-stuff. In the meantime, you can read the latest International Orienteering Federation Newsletter here.
See you in the forest!