3ROC Orienteering News 31st October 2018
A great day last Sunday for the Connacht Championships, with sunshine, a very photogenic forest, interesting terrain and several 3ROC winners in the supervets categories: Frank Martindale (M80), Con Carroll (M85) and Vera Murtagh (W75), and two second places (Aine uí Shúilleabháin in W65 and Pat Flanagan in M70).  Western Eagles have found a great area of forested drumlins at Woodville, near Birr, part of the Birr Castle estate. How to say this tactfully?  Unmapped brambles and paths, and some dubious control siting caused problems for competitors, so perhaps the map needs more work before the next event there. It is still impressive, though, that the small group of dedicated orienteers in Galway can keep things going.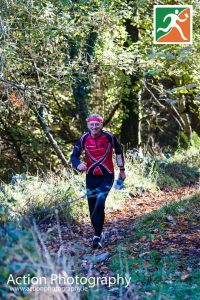 Events this weekend: This weekend we return to Wicklow for Ajax's league event at Carraig na Seabhac on Sunday. Details here. The area is on the Military Road, south of the Sally Gap. The Yellow and Orange courses will run on one part of the area (Carraigeenduff forest)  and seniors on the more challenging Carraig na Seabhac. This is a tough, largely open mountain area, exposed and physical, and so will not be to everyone's taste. For safety reasons a whistle check will operate and you won't be allowed to start without one.
The area hasn't been used for two years: See the 2016 courses here.
Coming up in November we have a few interesting runs: a WatO urban race at Dunmore East, Co.Waterford on Sunday 11th and an LVO event on the complex dunes of Tyrella, Co.Down on Saturday 17th. (To run at Tyrella you'll have to pre-register, but not pay, as the area is accessed through an army camp.)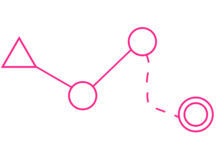 Course Planning Workshop: Apart from these, the Course Planning workshop next week has been opened up to all comers as there are places left. Come along to the workshop at Ballinteer St John's GAA Club, Grange Road, on Friday November 9th. We'd like to encourage you to come along. John McCullough, one of our most experienced course planners, will be taking us through the thinking behind course planning, with examples of good and bad planning and how to turn one into the other! You need to register at Eventbrite here. Numbers are limited to 20 people. Further workshops are planned to cover event organisation and orienteering software.
New Members: 3ROC always welcomes new members – you can join instantly with a few mouse-clicks here. You membership will run to the end of 2019 and it only costs €15 for an adult.
Remember to watch the 3ROC Facebook page here for other orienteering news.
See you in the forest!