3ROC Orienteering News 5th April 2018
JK 2018 All back safely from the mud-fest which was the JK in Cannock Chase over Easter, we're lining up this month for the Irish Championships and the last Leinster League events before the summer.
The JK, the 51st such event to commemorate the young Swedish orienteer Jan Kjellstrom who died in a car crash in 1967 and was instrumental in establishing orienteering in Britain, featured four races over four days: a disappointingly easy sprint in an army base in Stafford on Friday, a middle distance race in very slippy, muddy conditions at Brereton Spurs near Cannock on Saturday, an equally slippery and muddy long race at Beaudesert on Sunday and an almost-cancelled-because-of-the-weather-and-the-ground-conditions relay at Beaudesert on Monday. Beaudesert was  bit of an exaggeration – it was neither "beau" nor a desert, at least on Monday, when overnight heavy rain and snow caused major problems for the gallant organising team and parking had to be relocated. Well done, though, coping very well with a relay organiser's nightmare.
About 2500 people took part and the best Irish results in the combined Middle and Long races included ex-NWOC James Logue continuing his multi-JK wins in M50L; Aonghus OCléirigh (Ajax) 5th M55L; Sofie Pruzina (LVO) 3rd W20L; Toni O'Donovan (CorkO) 5th W40L. Angus Tyner (SET) was 3rd M50 in the Sprint;
Of the 3ROC runners, Ronan Cleary was 6th M55S, Frank Martindale 7th M80; Clodagh Moran 17th W18E; Julie Cleary 3rd W50S; Mary O'Connell 3rd W55S and also winner of the Long race on Sunday. In the Sprint, Aidan McCullough was 16th in M18E and also anchored one of the Irish Junior Squad teams to finish 6th in the Intermediate Men's race. The 3ROC teams finished 22nd in the Vets 210+ class and 39th in the Mixed Ad Hoc.
You can see the Sprint results here; the overall Day 1+2 results here and the relay results here.
On the bright side, though, next year's JK is in the south of England and Easter is about three weeks later so the conditions should be better, shouldn't they?
This Sunday – Back home this weekend we have GEN's Leinster League event at Brockagh, near Laragh, with courses using both the forest (watch out for badgers!) and the open mountain (watch out for boulders!). Details are here. As you will see, there is significant climb on the courses, and be prepared to get your feet wet if you're out on the boggy open mountain.
The following Sunday our Carrick Mountain League event on April 15th will bring courses around the less-visited west side of the forest, normally only seen by the longest courses. More details of the event next week.
AGM Reminder
The 3ROC Annual General Meeting is on Monday 23rd April at the Dropping Well at Milltown at 8 pm. Please come along and show your support for the club.
Irish Champs weekend
Another Leinster League event before the end of the month (Glendasan, west of the Wicklow Gap) will lead us up to the Irish Championships in Donegal on the May Bank Holiday weekend. Have you entered yet? Do you want to run on a 3ROC Relay team on the newly-revised map of the sand dunes at Finner? To get onto a club relay team, just e-mail 3rockoc@gmail.com before Friday April 13th to get added to the list. Enter here. Entries close on 15th April and there are already almost 300 entries from … Relay entries close on April 15th as well. So far there are orienteers entered from Ireland, Britain, France, Sweden, Switzerland, Russia, Germany, Belgium, Finland, Spain, Australia, Portugal, Denmark and Ukraine – don't miss this opportunity to join them!
You should also remember to enter the 20th Shamrock O-Ringen, the three-day in Cork and Kerry at the beginning of June. See Shamrock O-Ringen.
Invitation – you can join us or renew your 3ROC membership fee at Fabian 4 online here.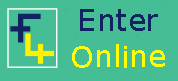 Remember to like our Facebook page here.
See you in the forest!