3ROC Orienteering News 7th November 2019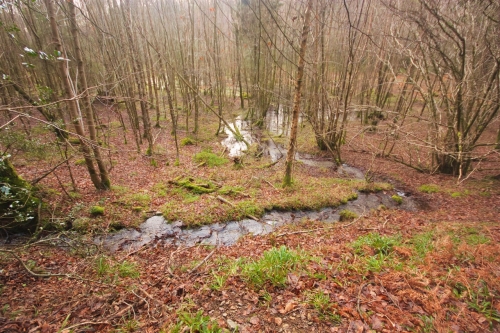 Orienteering this Sunday (October 10th) is the Ajax event at the Vale of Clara, otherwise known as Cronybyrne, between Laragh and Rathdrum in Co. Wicklow. Details of the event are here. Courses range from the 2.1 km Yellow to 7.6 km Brown. Start times are from 11 am to 1 pm but note that there is a 20 minute walk from parking to the start/finish area.
The competition will be signposted from the east side of Rathdrum. Here's a location map for parking. There are no loose control descriptions: they will be on the map, or you can download and print them here. Maps are pre-printed and on waterproof paper.
Brown – 7.6 k, 275m climb, Blue – 5.9 k, 200m climb, Green – 4.5 k, 150m climb, Light Green – 3.3 k, 90m climb, Red – 5.3 k, 75m climb, Orange – 2.4 k, 70m climb, Yellow – 2.1 k, 50m climb.
On Saturday 9th November, NWOC are running a Northern Ireland league event at Pomeroy, Dungannon, Co. Tyrone.
Training On Saturday there is Sprint orienteering training at Killiney Hill, meeting at 9 am and finishing by 1 pm. E-mail juniorrep@orienteering.ie to book your place. It's mainly aimed at Juniors (M/W14+) but open to all.
There's also compass and pacing training with David Healy at Barnaslingan car park from 11 am to 1 pm on Saturday. This is the forest where the lead mines chimney is, between Kilternan and Shankill, just east of The Scalp. E-mail gen@orienteering.ie to book a place.
The closing date for the January 2-day training camp based at Glendalough is on Sunday. See details of the train camp here. There are a few places left.
Training continues elsewhere as well: running at Belfield on Monday and Thursday evening (free) and circuits in Stillorgan with Colleen Robinson on Tuesday evening at St Brigid's Church Hall, Stillorgan. Cost of circuits is €10 adult / €5 student/unemployed/OAP. See location map here.
Urban orienteering Did you manage to get to any of UCDO's urban sprint events last weekend? The club put on a very ambitious programme of events at Ticknock, UCD, Bayside and Tyrrellstown on Saturday and Sunday. Over 100 took part in the qualification races and finals, with seconds making the difference between success and failure. The events used SIAC contactless punching which aided a smooth flow through the controls. Unfortunately heavy rain affected the Belfield events on Saturday afternoon, when we discovered that the maps weren't waterproof, but conditions on the morning and on Sunday were perfect. Well done for a great weekend's orienteering, the brainchild of Colm Moran. See results here.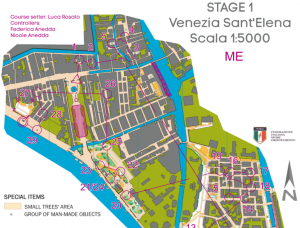 Next weekend (16th/17th) is the annual Venice orienteering weekend but entries have closed, so you'll have to wait for next year! There are several Irish orienteers taking part. Instead, you could try WatO's urban event at Fethard, Co. Tipperary on Sunday 17th.
The next 3ROC event is the Christmas (can it be that time already?) score event at Ticknock on St Stephen's Day, 26th December. Planner is Eoin Dunne, Organiser Lindie Naughton. Can you help on the day?
Remember to like the 3ROC Facebook page here for all the extras.
Sad news: We have heard today that long time club member Nora Lynam, wife of the late Joss and mother of Ruth, died yesterday. Nora was a regular (but not a prize-winning) orienteer who helped at events all down through the years, from the early days of Irish orienteering. Her husband, Joss, was now of the most famous Irish mountaineers and was one of the founders of orienteering here.
Predeceased by her beloved husband Joss and son Nick. Lovingly remembered by her daughters Ruth and Clodagh, sister Sheila, grandsons Chris, Ruairi and Conor and partners, son-in-law Don, daughter-in-law Siobhán, nieces Mary, Catherine, Sheila, Brigie, Anna, extended family and friends.
Funeral Mass on Friday morning (8th November) at 10 am in the Church of St. Thérèse, Mount Merrion, followed by burial at Shanganagh Cemetery.