3ROC Orienteering News Easter 2019
Thanks to all the helpers at last Sunday's Leinster League event at the Pine Forest. Colm Moran's courses went down very well – it's interesting to see the routes people took on Routegadget here. You can see the full results here. Well done also to 3ROC's Clodagh Moran who finished 3rd in the Intervarsity Hill Running Championships in Glendalough the day before the Pine Forest event, and to her UDCO clubmate Róisín Long who was runner-up. Good to see the orienteers demonstrating their running skills!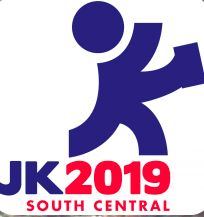 This weekend there are plenty of Irish orienteers making the trip to the JK in the south of England over Easter. There are more than 4500 entries from 27 countries and Ireland is the second largest group after the UK. It's probably the only time we have finished ahead of all of these countries in an international competition: 1 UK, 2 Ireland, 3 Norway, 4 Sweden, 5 Switzerland, 6 USA, 7  Finland, 8 Denmark, 9 Latvia, 10 Spain! Not all the Irish are going to the JK, though: a group of about 15, largely from CNOC but with at least one 3ROC among them, are heading to Slovenia of an Easter event. The JK is a selection race for the Irish Junior Team so it's important for our competitive juniors to be there, but Slovenia sounds nice! On the other hand, there are temperatures of 23C forecast for the south of England so at least it on't be like last year with snow and mud.
The JK (called after a young Swede, Jan Kjellstrom, who helped establish orienteering in the UK) consists of a sprint, middle distance, long distance and relay over the four days. A 3ROC connection is that the IOF Advisers for the World Ranking middle distance race on Saturday are Ronan and Julie Cleary. Ronan is a former 3ROC Treasurer and Julie is a former Secretary of the IOA. See JK details here. Good luck to the 14 3ROC runners at the event!
If you're not going to the JK or to Slovenia, there's actually a three-day event being run by Bishopstown Orienteers over Easter as well. Not much is known about it except that you don't need to enter in advance. The events are at Millstreet, Mount Leader Wood and the Long Strand sand dunes in Co. Cork. Details here.
After the JK we have to weeks to wait for the Irish Championships in Fermanagh, with a Leinster League event to look forward to before that, on Sunday 28th April. Setanta are running a League event at Oakwood, where the Irish Relay Champs were in 2014, west of the Wicklow Gap. Details should be on the IOA Forum next week. See here. See courses from the 2017 event at Oakwood here.
In the meantime, Happy Easter to everyone!