April & May Orienteering
Good luck to the 3ROC members and others heading to Wales for the JK Orienteering Festival at Easter. "The JK" is named after a young Swedish orienteer, Jan Kjellstrom, who was instrumental in starting off orienteering in Britain. He was the son of the founder of the Silva compass company but he was killed in a car accident in 1967. The JK is held in a different region every year but hasn't happened since 2019 due to Covid. In 2011 the JK was held in Northern Ireland. The competitions consist of a sprint, middle, long and relay over the four days, starting at Swansea University, then two events on areas of open limestone hills and old mine workings, followed by a relay in an army camp. It's a great event to attend if you'd like a taste of big international competitions. See more here.
The following Sunday (April 24th) we have our Leinster League event at Carrick Mountain, Glenealy, Co. Wicklow. This was due to be held in September 2020 but was also postponed due to Covid. The forest is in great condition, the bracken hasn't started to grow and the wide variety of trees are at their best. If you can volunteer to help, please get on to us (3rockoc@gmail.com). Kevin O'Kelly is organising, Trina Cleary is Controller and John McCullough is planner. This will be your last chance to have a run before the Irish Champs in Killarney the weekend after, although the terrain will be rather different – forest versus mostly open mountain in Kerry.
Entries for the Carrick event are online here and will close at midnight on Thursday 21st so we can print the maps the next day.
The 3ROC AGM will be held in person at the Dropping Well pub, Milltown, Dublin 6 on Thursday 21st April and we'd love to see you there – the last two AGM's were held on Zoom. Members have already been sent details by e-mail. The meeting will start at 8 pm and there will be finger-food afterwards.
We have three teams entered in the Irish Championships Relays in Killarney, one in the Open class and two in the Handicap 18+ class. Thanks to everyone who made themselves available for the Relays on the Bank Holiday Monday.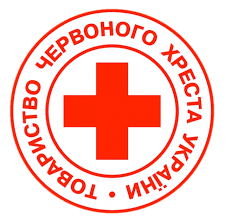 Thanks to everyone who supported our "come and try it" event in Griffeen Park on March 13th where we raised almost €700 for the Irish Red Cross appeal for Ukraine.
Have a great Easter and see you at Carrick on Sunday 24th.