August O-News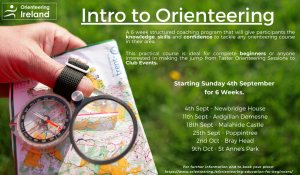 Summer Summary There was a lot of orienteering activity over the summer, with major international events including  the first Sprint-only World Championships in Denmark, the Junior World Championships in Portugal, the European Youth Championships in Hungary, the World Masters' Championships in Italy, and right now the World University Championships in Switzerland. You probably know that JWOC in Portugal was badly affected by forest fires so only sprint races could go ahead, but the teams will return to Portugal in November for the forest races.
In the UK the Lakes 5-Day is on at the moment and there have also been the usual big continental multi-day events like the OO-Cup and the 5-day O-Ringen in Sweden and the Jukola overnight relay in Finland where Valdas Tilunas ran on a team with his old Lithuanian club.
Valdas also had some great results at the World Masters' Championships in Italy, qualifying for the A finals in Sprint and Middle Distance where he finished 11th and 15th and 15th again in the Long race. Colm and Clodagh Moran were the 3ROC representatives at the Sprint WOC.
At home we have had a series of the usual summer races at venues including Skerries, the Curragh and Cabinteely Park. The 3ROC Phoenix Park series is on at the moment, with two events still to go – on Tuesday 16th and 23rd August. Pre-entry is recommended but there is limited entry on the day. Details of the events are on the Orienteering Ireland fixtures page here.
Our focus is now on the Leinster Championships at Carlingford in October. The date has been changed to the 23rd because of clashes with the Junior and Veteran Home Internationals. More details on the event later.
We held a small event in St Catherine's Park on 13th August for a very enthusiastic group from the Crossfit gym in Leixlip. The 45-minute score event was an ideal format where teams of about 3 runners tried to visit as many of the 19 controls as they could in the time allowed. A blistering pace by the leading team saw them getting all the controls in less than 30 minutes – clearly the course wasn't long enough!
Some interesting events coming up include the 13th London City Race on Saturday September 3rd with another event on Sunday 4th. This is a great way to experience a big city race and explore London at the same time. Travel uncertainty over flights might make is a risky trip, however. See details here.
A 6-week course to improve your orienteering is starting at the beginning of September, run by orienteering Ireland. See all the details here. The course costs €79 which includes entry to several events as well al all the instruction, maps etc.
In the meantime, see you in the forest!