Christmas and New Year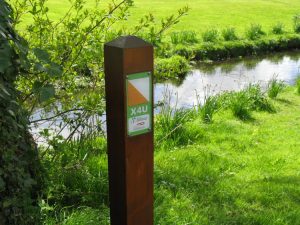 Just a quick note to confirm that our Christmas Score Event is back on, this time at Griffeen Valley Park, Lucan. If you follow the Orienteering Ireland Forum (here) you will know that we have had a lot of difficulty getting a permit from Coillte to run the event in a forest, so thanks are due to South Dublin County Council for facilitating us.
The event is pre-entry only and entries are open until Christmas Eve here.
Details are on the Forum but basically you will have 45 minutes to visit as many controls as you can. Start times are 10.30 to 12.00 and courses close at 1 pm.
See the location map here.
And that's not all: we're kicking off the Dublin by Night series with a night-O in the Phoenix Park on Saturday 8th January and following it up with another DBN event on Saturday 29th January.
In the meantime, Happy Christmas and Happy New Year!