Christmas Orienteering?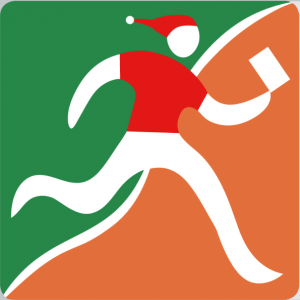 It looks like lots of people are starting Christmas early this year, with trees and decorations appearing in houses as early as November. It's good news that the Covid restrictions are being relaxed so we'll be able to travel more than 5 km for exercise and be able to move freely within our counties and country-wide for a period from December 18th. However, from the orienteering viewpoint we are still very limited even at Level 3, with no events allowed and training only in groups of up to 15.
As a result we have, regrettably, had to cancel the annual Christmas score event on December 26th. This is a great pity as it had become a part of the Christmas tradition of generations of orienteers and of occasional orienteers, an opportunity to meet up and maybe see friends returning home from abroad for Christmas. Even if we had been able to hold the event this year, the number of people returning is likely to be small this year because of Covid. So you'll all have to keep your fancy dress costumes for next year!
The event had been moved from the usual Three Rock Mountain/Ticknock venue to the Pine Forest because of mountain-biking and parking issues but, as so many people are now taking to the hills for exercise, the Pine Forest isn't much better for parking (and it's actually much worse for bags of dog poo hanging from the trees …).
But … we are looking at ways of giving you some orienteering over the festive season, which you can do on your own or in family groups, so watch for news of this here on the 3ROC website and on the 3ROC Facebook page.
Plus … the "Countdown to Christmas" has started on the World of O site, where you get a different route choice problem every day, from maps of mountain, forest, city and parks from all around the world. Here's the first one (December 1st) from Norway. You can follow it every day here.
None of this was part of our 2020 vision but hopefully things will improve before long and we'll all meet up again in the forests.
Have a look at the IOA website where there are opportunities for DIY orienteering and lots more orienteering things being rolled out, particularly using the free "MapRun" app.
In the meantime, Happy Christmas!