Christmas Score Event, December 26th 2017 at Ticknock/Three Rock Wood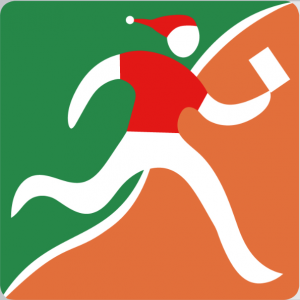 You can enter this event on the day, or you can enter in advance. If you enter in advance, up to Friday 22nd December, you will get cheaper entry fees and you'll avoid queues to register on the day. Pre-entry is at www.Fabian4.co.uk here.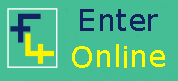 This will be a 50-minute score event, where you visit the controls in the order of your own choosing, and get as many as you can in the time allowed. Start times will be from 10.30 to 12.00 and the course will close at 1.00 pm so we can all go to the Lamb Doyle's for soup!
There will be a twist, though – on the Open course there will be up to 25 controls: equal numbers of  even-and odd-numbered controls, and one transition control. Once you start you must continue to visit only the even or only the odd numbered controls until you visit the transition control, then you can change from odd to even or even to odd and continue to the finish, visiting only the other types of control that you didn't visit in the first part, but you can't change back again. We hope that's clear?
The Short course will be straightforward – just visit the controls in any order. It's still 50 minutes long but with only 15 possible controls.
Maps will be pre-marked so you will have the full 50 minutes to find controls. We'll be using SportIdent (SI) electronic punching and timing. Each control will have a points value, with the further away ones worth more, but if you take more than 50 minutes you will start to lose points very quickly, at the rate of 10 points per minute!
There will be two courses: an Open and a Short score event. They are both 50 minutes but the Short course will have controls spread over a smaller area. There will be no age restriction on the courses but we recommend that under 18's, less fit and inexperienced people do the shorter course). Entry on the day will be €8 for adults, €5 for juniors/students and €25 for families; pre-entry is €6/4/20.
See location map here.
As usual there will be extra points if you run in fancy dress (just wearing a Santa hat isn't enough – you have to make a bit of an effort!) and there will be hot drinks at the finish.
A word of caution, though: this can be a very cold and exposed area in winter, so please dress accordingly. If conditions are bad the organisers may recommend or even insist that you wear suitable weather gear (waterproof, with a hat or hood). Secondly, Three Rock has become very popular with mountain-bikers, so please watch out for them both on the official and unofficial trails.
If you enter on the day you will have to go to the registration car and register there, get your SI card and control descriptions; if you enter in advance you can just go straight to the start. Control descriptions will be available there for you.
Last year the event attracted about 180 people: half of these were regular orienteers with their own SI card for timing; the other half rented SI cards on the day. It was great to see so many newcomers and occasional orienteers, but it did slow down registration and results processing a bit, so we decided to try to encourage you to enter in advance by putting the event on Fabian4.
If you are a member of 3ROC and you'd like to help (and who wouldn't?), please e-mail us at 3rockoc@gmail.com. Eoin Dunne is the Organiser on the day; John McCullough is the planner.
This is the second version of the event information (16th December) so check back again for updates.