Follow the Irish Team at the World Champs in Finland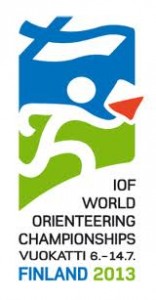 The World Championships are on in Finland this week. You can follow the action from the World of O site here.
Nick Simonin and Neil Dobbs were the fastest of the Irish in the men's 12.5 km qualification race on Sunday morning (7th July) with Conor Short further off the pace. Ros Hussey was our only representative in the 8.5 km women's qualifier. Only the top 15 go through from each heat and Nick, finishing 13th, is the only irish qualifier. Neil was unfortunate to finish in 16th place, but he would have needed to be 3 minutes faster to take that position. The Long Distance final is on Tuesday.
The Sprint qualification and finals are on Monday, Long Distance final on Tuesday, Middle Distance qualification on Thursday, Middle Distance final opn Friday and Relay on Saturday. You can follow the action live with GPS here.
The main WOC web page is here. Follow the most recent news on the 3ROC facebook page.
There are also 21 Irish orienteers running in the associated "Kainuu Orienteering Week" open events.