January Orienteering
We are running two night events in January, in the Phoenix Park and at St Patrick's College (DCU) in Drumcondra.
The date of the Phoenix Park event has been changed from Saturday 8th to Saturday 22nd January and entries are open until the 20th. Entries are online only, via the link on the Orienteering Ireland fixtures page here. Just click on the event name for details and for the entry form.
The St Pat's event will be the following Saturday 29th January.
You may have seen that we had to change the Christmas Score Event from the Pine Forest to Griffeen Park because there were no permits being issued for organised events in forests close to Dublin between Christmas and New Year due to Coillte's concerns that there would be problems with parking. We had about 100 entries for Griffeen and everyone who came seemed happy to get out for a run with a map even if it wasn't in the hills and forests. The results are here.
For some reason we couldn't upload the courses onto Routegadget so you can't see the way everyone went. Route gadget doesn't seem to like score events, where controls can be taken in any order, although it has worked OK before – admittedly with the controls joined up with lines like in a normal event.
However, we should be able to run the event another time.
Subscription reminder: to renew your annual membership of the club, this is the link.
If you are a new member, joining 3ROC for the first time, this is the link.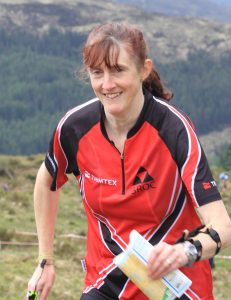 Finally, big congratulations to Una May who will succeed John Treacy as the new Chief Executive Officer of Sport Ireland. Una has had a long and successful association with orienteering and with 3ROC: both her parents were on the IOA Executive, John (Creagh) as Chairman and Nuala as Juniors Officer. Una has represented Ireland in orienteering at all levels including World Championships and was a member of the 3ROC women's relay team which dominated the Irish orienteering Championships back in the '80's.
See you in the forest!