Leinster League event October 11th 2015
Our first Leinster League event of the Autumn is on Sunday 11th October at Ballyedmonduff, between Stepaside and Glencullen. This is a new approach to the SE side of Three Rock Mountain, to the extension of the map which we added last year, and an area  previously visited only by the longer courses.
Update 11 October 2015: The results, split times and Routegadget are on the results page here.
IMPORTANT: Do not go to Ticknock or Three Rock Wood for this event – you will be miles off course. The parking will be signposted from Glencullen crossroads at Johnnie Fox's Pub and from the approach via the Burrow Road near Stepaside.
Start times 11.00 to 1.00 pm. Entry on the day only. The usual colour courses: Brown, Blue, Green, Light Green, Red, Orange, Yellow.
Máire Walsh is organising and will welcome volunteers to help.
The first 3ROC Leinster League orienteering event this Autumn is on Sunday 11th October. Parking is between Johnnie Fox's Pub, Glencullen and Stepaside, at Ballyedmonduff. Start times 11.00 to 1.00. SportIdent timing will be used.
Course Lengths and Climb
Yellow 1.8km 70m (Technically easy)
Orange 2.8km 100m (Technically easy)
Red 5.7km 256m (Technically easy)
Lt. Green 3.2km 160m (Technically moderate)
Green 4.5km 225m (Technically difficult)
Blue 6.3km 275m (Technically difficult)
Brown 8.2km 350m (Technically difficult).
Start and finish are about 500 m from parking.
Parking will be in a field beside the L3020 road with a sharp turn through a narrow gate: please approach carefully as the road is narrow. The location is about 250 metres north of the Glencullen Pitch & Putt course.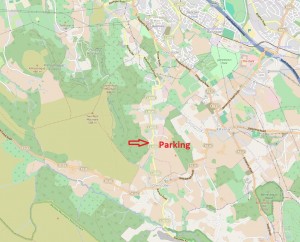 Map: 1:10000 scale, 5 metre contours. Terrain: Forest on the lower slopes, open mountain higher up. In the event of bad weather you will be required to carry and wear a weatherproof jacket. Whistles should also be carried.
Coordinates for parking field:
normal Grid Ref = O 187 216
10 digit Grid Ref = O 18743 21693
Latitude = 53.23236 (north)
Longitude = -6.22153 (west)
Latitude = 53°13'56" (north)
Longitude = 6°13'18" (west)
Rugby World Cup: Ireland v France at 4.45 pm.