Not all Doom & Gloom …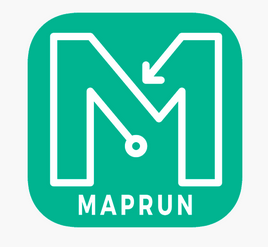 None of this was part of our 2020 vision, but even though all organised orienteering has been postponed or cancelled, there are still opportunities for many of us to get out with a map and do some running and navigation.
Since last spring the IOA website has had lots of information about different orienteering opportunities which are available, including permanent courses and virtual courses.
We are familiar with permanent courses where there are control markers, such as wooden stakes, out in the terrain to mark the control points. Virtual courses on the other hand, usually don't have any actual control marker but rely on GPS to confirm that you are in the correct location at, say, a track junction or a particular lamp-post.
The most used system for virtual orienteering in Ireland is the MapRunF or MapRunG app which you can download to your mobile phone for free – the difference between the two is that in one (F) you bring your phone with you on the course but in the other, more recent one, (G) you can just use a Garmin GPS watch and you can leave your phone behind. In fact you don't even need a SIM card in the phone so you could maybe use an old phone if you didn't want to risk losing or damaging a good one.
The MapRun app was developed in Australia at just the right time for us to use it during Covid-19. The MapRun web page and the IOA web page both have instructions on using the app. Several clubs have set up MapRun courses, notably Waterford Orienteers and Fingal, but there are lots of virtual courses around, some may even be within 5 km of you. We have just updated the three Griffeen Park permanent course maps to take account of recent construction work and the courses are now available on the MapRun app.
The IOA "DIY Orienteering" page has a map with lots of the permanent and virtual courses on it – have a look here. You could use the largely free "Open Orienteering Map" program to do a map of where you live and run an event there for your friends and family, socially distancing of course.  Every schoolchild knows that the circumference of a circle with a radius of 5 km is about 31.4 km, and the area of such a circle is about 78.5 sq km : that's a lot of ground you have available (unless you live near the sea!).
There are downloadable O-maps, many with permanent courses, on Three Rock, Marlay Park, Tymon Park, Massy's Wood, Hellfire, the Scalp, Griffeen Park, Phoenix Park and more.
In the meantime, let's hope that we can get back into the forests soon – our next scheduled 3ROC event is the Christmas Score event at the Pine Forest (Cruagh) on 26th December.
Stay positive, stay healthy, stay orienteering!