Orienteering News 22nd March 2018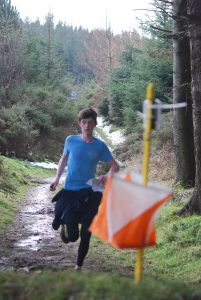 Well done to the 3ROC runners at the Leinster Schools' Orienteering Championships at Djouce Woods this week: Eoin Riordan (St Gerard's, Bray) 1st 5th/6th Year; Aidan McCullough (Belvedere College) 1st TY; Cuan Riordan (St Gerard's, Bray) 1st 2nd/3rd Year; Ben McDowell (St Michael's College) 2nd TY, Finn McGrath (Clonkeen College) 5th 5th/6th Year. Other regular orienteers also featured – Sinéad & Ciaran Kearns, and Sinéad & Daragh Young from Fingal Orienteers also picked up good results. Thanks to Mary Healy and colleagues for staging the event. The Irish Schools' Championships will be at Emo Court, Co. Laois, next month.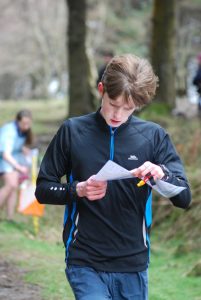 This weekend: All set for the last event before Easter? CNOC's League event at Oughaval, near Stradbally, Co. Laois on Sunday will give us a run in a forest, with plenty of route-choice on the path network. Courses range from the 1.7 km Yellow to Brown 7.7 km. Details here. You can see a copy of the map in last week's news. If you'd like a run on Saturday, LVO are running an event at Woodburn Forest near Larne – see here. There are also events in Galway, Cork and Kerry this Sunday. Details at www.orienteering.ie. Remember to put the clock forward an hour on Saturday night!
At Easter the Jan Kjellstrom O-Festival in the Stafford area of England has attracted 2500 orienteers, including about 140 from Ireland. The weekend features a sprint on Friday, middle distance on Saturday, long distance on Sunday and Relay on Monday. Follow the action here.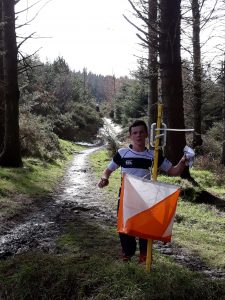 Preparations are moving ahead for our next event at Carrick Mountain, Glenealy, on 15th April, so please offer to help when Organiser Una Coghlan contact you! At least the threat of snow has receded and it will have flattened the dead bracken and improved runnability. The map has been updated to the 2017 ISOM Standard – see what this means here.
Remember to enter the Irish Championships – on May 4-7 in Sligo and Donegal. Entries are open until 15th April but they get more expensive as time goes by. If you'd like to run on a 3ROC relay team, e-mail 3rockoc@gmail.com to ensure that you're included. The club pays for relay team entries.
You should also remember to enter the 20th Shamrock O-Ringen, the three-day in Cork and Kerry at the beginning of June. Shamrock O-Ringen.
Invitation – you can join us or renew your 3ROC membership fee at Fabian 4 online here.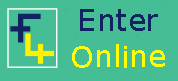 Remember to like our Facebook page here.
See you in the forest!