Orienteering News 23 November 2017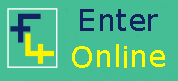 Only three days left to enter the 2017 Irish Sprint Championships on December 2nd! Will we make 100 entries? 200? Last year in Waterford there were about 150 but it was part of the four-day Irish Championships weekend. This year you can combine Saturday's sprint with a Leinster League event on Sunday on a new map at Dunmore, Co. Laois, where CNOC are the hosts. You can enter the Irish Sprint Champs here.
Speaking of Championships, last Sunday's Munster Championships provided a real physical and navigational challenge. The event, at Knocknagalty in Co. Limerick, was run in a muddy forest covering three valleys and planner John Chandler threw everything at us! Have a look at the Routegadget here and see which routes you would have chosen on the two Elite courses (courses 1 and 2). Well done to 3ROC's Frank Martindale (1st M80), Brigid Flanagan (2nd W70) and Áine Uí Shúilleabháin (3rd W65). See the full results here. Shane Lynch (CorkO) and Róisín Long (UCDO) were the winners of the two Elite classes.
This weekend: No local orienteering this weekend, but events in Kerry, Cork, Galway and Sligo on Sunday. Details here.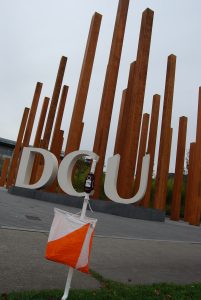 Sprint Champs update. We need a few more volunteers for the Sprint Championships on Saturday 2nd December: we'll need some marshals to patrol groups of controls to make sure that there are not vandalised, as well as manning a road crossing and some other jobs. Thanks to those members who have volunteered already. If you haven't yet volunteered, now is your chance. If you'd like to run as well, that will be possible if we get enough helpers. Start times are 11.00 to 12.30 at DCU, Glasnevin. Courses will close 13.30 and we'll be all finished up with the controls in by 3 pm. The organiser is John McCullough, planner Aidan McCullough and controllers Neil Dobbs and Val Jones. See the full event details here. Please e-mail 3roc@orienteering.ie to offer help.