Orienteering News 24 October 2019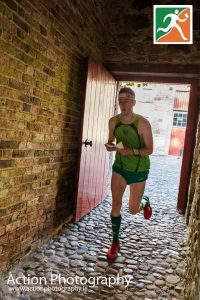 Late entries for Sunday's Connacht Championships at Union Wood, Sligo, closed at midnight last night (Wednesday 23rd October) so you're unlikely to get a run now. Entry numbers are low but, once again, the biggest class is M55!
Also on this weekend is the Fermanagh event at Crossmurrin, an interesting and complex limestone area near Marble Arch Caves. Entry on the day only. See details here.
However, there are two days of sprint orienteering the following weekend to look forward to, and entries are still open until Sunday 27th October. The events on Saturday and Sunday 2nd/3rd November are all in the greater Dublin area: Ballinteer, UCD, Bayside and Tyrrellstown. UCDO are hosting the events. See details of the Dublin Sprint Weekend at the SportIdent entries page here. You can enter one day or both. Colm Moran (photo on the left!) is the mastermind behind the weekend, which will include a knock-out sprint and other variations on the sprint theme.
The following weekend (November 10th) Ajax are running a Leinster League event at the Vale of Clara in Co. Wicklow, a lovely forest where the 2018 Leinster Championships were held.
Last Sunday's Leinster League event at Emo, Co. Laois, had a good attendance, with Colm Moran 1st on Brown, Odhran Counihan 3rd with Mary O'Connell 4th on the new, experimental, Short Green course, and Valdas Tilunas 4th on Brown.
Technical training: another of David Healy's technical training sessions is on at the Pine Forest, Rockbrook, on Saturday 26th October at 11 am. These are open to everyone of orange standard and above. E-mail gen@orienteering.ie to register and make sure there's a map for you.
There's also a residential training weekend based at Glendalough on January 17-19 next. Places are limited but it sounds like a great opportunity to learn orienteering skills. More details on the IOA Forum here. Registration is online via Eventbrite and closes on 10th November.
Did you know that you don't need a Facebook account to visit the club's Facebook page here and to read the messages on the IOA Orienteering Forum here?
Finally, a sad note to finish on: Lagan Valley's Colin Henderson, a founder member of LVO and NIOA, passed
away last Friday. Colin had suffered from pancreatic cancer but had recovered sufficiently to control this year's Irish Sprint-O Championships in May and to do a 400 km cycle around the coast of Northern Ireland as a fund-raiser for pancreatic cancer research in June. However, the disease returned and we lost a great friend to Irish orienteering.
Colin was very involved in outdoor education and the Duke of Edinburgh Award, and he received an MBE for his services.
Our sympathies go out to his wife Joan and his daughters, Clare and Jenny.
If you would like to make a donation to support pancreatic cancer research and the NI Hospice, please follow this link.