Orienteering News 29th November 2017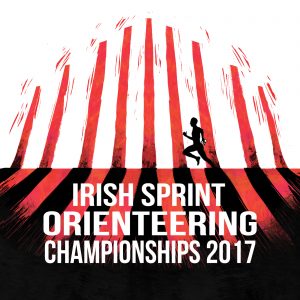 All set for the Irish Sprint Champs on Saturday – entries have crept up to just under 150, which is great, with runners from all corners of the country and from as far as Japan. Start times and final details are on the club website here (see the link at the top of the home page). Thanks to the volunteers for offering to help. Courses have been planned by sprint-O and urban-O enthusiast Aidan McCullough and should be fast and furious. Sprint winning times should be 12-15 minutes, so let's see who wins on Saturday.
There's a really competitive field in lots of the classes, particularly in the two open cases, M21 and W21, with all the top Irish orienteers taking part.
Amalia Naughton designed the unique prizes, inspired by an orienteer running past the big wooden sculpture at the entrance to DCU – see above.
Thanks to Lagan Valley Orienteers, Waterford Orienteers and Great Eastern Navigators for the loan of equipment, and to Neil Dobbs (WatO) and Val Jones (FIN) for controlling.
If you're not running on Saturday, you are still welcome to come and help, or jut to come and spectate. Remember, the pant-O is on at 2 pm close to the Start.
Leinster League event: After the Sprint on Saturday we have a chance to run on a new map of a new forest- this doesn't happen very often, so you should take the opportunity when you can. CNOC have for many years run an event on the Curragh on the first Sunday in December – a bleak and windswept place at this time of year. This year they are treating us to a new area at Dunmore Wood, Durrow, Co. Laois. Durrow is the home town of one of our best-known orienteers, Eileen Loughman, who has represented Ireland at many World Championships. You can find details of the event here.
The Leinstere League will only have 11 events this year and this is the second-last one (the last is at Trooperstown on December 10th).
Our Christmas Score Event is on December 26th at Ticknock: can you help? The more helpers we have the better, as we usually get a big crowd of people, many of whom only come orienteering once a year, to this event. It's really useful if we can have helpers to show people what to do.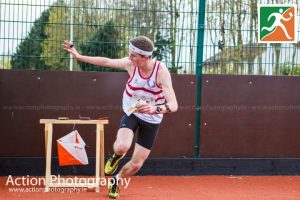 Looking forward to the Sprint on Saturday!