Orienteering News – 6th April 2017
A busy weekend coming up, with a Junior fundraiser sprint event at Massy's Estate, a nice largely deciduous forest on the lower slopes of the Hellfire Club forest, on Saturday, and the Leinster Championships at Brockagh, Laragh on Sunday.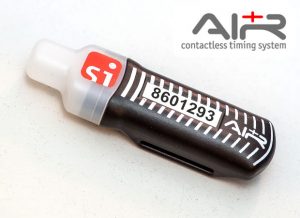 The sprint event will use "SI Air" timing, where you don't actually have to punch the controls, just bring your SI card close to the control. SI Air cards will be available to borrow on the day. There are two courses and it's just entry on the day. All the money raised will go to support the Irish Junior Team – every year a Junior team travels to the Junior Home International, to the European Youth Championships (in Slovakia this year) and to the Junior World Championships (in Finland this year). They can also have a tour to an international event in the UK or further afield, so do come and support them. Details of the event are here.
GEN are running the Leinster Champs on the Brockagh map, overlooking Laragh. We have 18 3ROC runners from W14 to M85, the full range of club membership. There are entry-on-the-day non-championship courses so you can just come along. The weather forecast for the weekend is good. Event details are here. And, in case you ask, we believe the control descriptions are printed on the map as well as being available loose at registration.
Were you taken in by the Live Orienteering report on the plan to use 10,000 remote wildlife-sensor cameras to give TV cover of the World Championships in Estonia this summer? You can read the April 1st announcement here.
The Jan Kjellstrom International O-Festival in the south of England at Easter follows hot on the heels of the Leinster Champs, followed a week later by our Leinster League event at Carrick Mountain, Glenealy, on April 23rd. If you're not helping at Carrick, make sure you come and run in one of Leinster's nicest forests.
Not enough orienteering? The Irish Championships at Oughterard follow a week later, and entries close finally this Sunday (April 9th). IOC 2017 details are here.
Have you renewed your club subscription yet, or do you want to join our orienteering club? Do it now, do it here.
See you in the forest!