Orienteering News 7th December 2017
The feedback from the Sprint Champs we ran last Saturday was overwhelmingly positive, so well done Aidan on the courses! The start in the recently-discovered tunnel was seen as a master-stroke – seeing the starers popping up from underground and wondering where they were was like watching the meerkats at the zoo, but more fun!
Thanks again to the loyal troop of 3ROC members who helped, and to the clubs who loaned us equipment. The full results (now sorted by class rather than by course) are now on the IOA website here. We'd urge you to put your routes on Routegadget if you haven't already – you can do it with a mouse if you don't have a GPS and it's pretty straightforward. In any case, have a look at the routes the runners took and how they played cat and mouse with one another. Particularly enthralling is the duel between Niall McCarthy and Darren Burke on the M21 course, where they finished only 4 seconds apart!
This weekend's orienteering (weather permitting) is at Trooperstown, near Laragh, Co. Wicklow, where GEN are staging the last Leinster League event of the year. Note that start times are 11.00 to 12.30 only, to make time for the League prize giving in Roundwood afterwards: the advice is come early and bring warm clothes!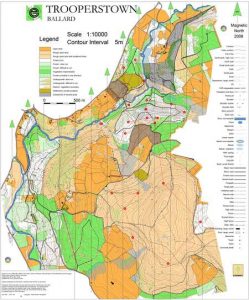 Allow 15 minutes to walk to the start. Details of the event are on the IOA Forum here.
Courses:
Yellow 1.8km – suitable for parents with children, experienced juniors and novice/ramblers
Orange 2.6km – as per the Yellow but slightly trickier/longer
Red 3.9km – for runners/strong walkers who would like an introduction to navigation
Light Green 4.2 km – for experienced orienteers
Green 4.1km – for experienced orienteers
Blue 6.2km – for experienced orienteers
Brown 7.3km – for experienced orienteers
Weather news: The latest on the weather (Saturday evening 9th December) is that the event is going ahead unless the road from Kilmacanogue to Laragh is not driveable. Check the GEN website here at around 09.15 on Sunday for a final travel bulletin.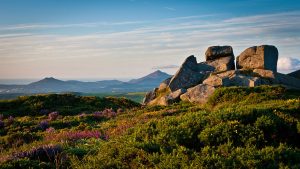 Christmas Score Event, December 26th We have a weekend off on December 16/17 so it will allow you to get ready for the Christmas Score Event at Three Rock Wood on St Stephen's Day, December 26th. Remember that start times are from 10.30 to 12.00 and the courses (Open with 25 controls and Short with 15) will close at 1 pm. This is a score event so you can take the controls in the order you choose, rather than 1-2-3-4-5 … etc as usual, and every control you visit gains you points. There is a time limit of 50 minutes, after which you will start to lose the hard-won points you have earned. As usual we'll have hot drinks etc afterwards. And did I mention that you get extra points for fancy dress?
You can read all the details here. Remember, you can save time and money by entering in advance at Fabian4 here.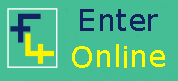 Eoin Dunne is the Organiser and he'd like no nicer Christmas present than for you to contact him and volunteer to help! Contact us on 3rockoc@gmail.com.
On Christmas Day we'll have the 40th Annual 3ROC Christmas Run up around Three Rock mountain, a casual tradition where a group of 3Rockers and friends walk, run, jog, cycle up around our namesake forest and mountain to work up an appetite and get cold, wet and muddy! It's also an opportunity to get some more controls out for the following morning!
Our first 2017 event is the 1st Dublin by Night event in the Phoenix Park on Saturday 13th January. This isn't on the fixtures list yet (our fault) but it is going on. Night-O is great: it really challenges and rewards your navigation, so do try it. For insurance reasons it's only open to M/W16's and above. More details closer to the event.
In the meantime, Nollaig Shona daoibh, Happy Christmas everyone, and see you on the 26th!