Summer Orienteering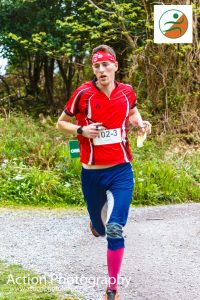 Congratulations to the 3ROC prizewinners at the Irish Championships in Kerry at the beginning of May, particularly to Colm Moran on his great win on the Men's Elite course and 3rd place in the Middle Distance. Colm has also been selected for the Irish team at the Sprint World Championships in Denmark in July, the first exclusively Sprint-WOC. You can see all results, including the full IOC results, maps and routes here. Colm's sister, Clodagh, has also been selected for the Sprint WOC – congratulations to you both!
The summer evening events have started, with the CNOC series on Tuesday evenings, followed by other midweek events right through until the end of August. Apart from these, in June we have the Setanta Rogaine and the LVO Tollymore Weekend. Some 3ROC members are travelling to Finland to run the Jukola and Venla Relays, so good luck to Valdas Tilunas, and to Ronan and Julie Cleary. We also have runners at the Swedish O-Ringen in July and the Lakes 5-Day in England in early August. Good luck to all! Hopefully we'll have some interesting event reports when you come back.
We will be running our usual three evening events in the Phoenix Park on Tuesdays on the 9th, 16th and 23rd August.
Thanks to the helpers at our last League event at Carrick Mountain on April 24th, particularly to Organisers Kevin O'Kelly and Una Coghlan and to Controller Trina Cleary. John McCullough planned the courses. You can see the results here.
Just before the Carrick event we had the 2022 AGM which was a joint virtual/in person meeting. Thanks to Kevin for organising the tech. The 2022 committee is Aidan McCullough, Brendan Cryan (Treasurer), John McCullough (Hon. Manager), Kevin O'Kelly, Lindie Naughton, Trina Cleary, Valdas Tilunas.
Our next big event is the Leinster Championships at Carlingford on Sunday 9th October (date changed from 2nd because of the Veteran Home Internationals in Wales on the 1st/2nd) and we will need lots of helpers from the club to make it happen. We'll be in touch about it later but don't wait for an invitation – just volunteer!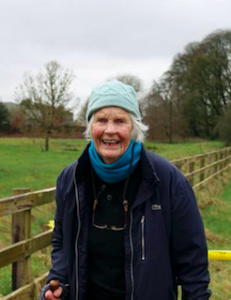 Sad news: One of Ireland's best known veteran orienteers, Faith White, passed away on 29th April. Faith, previously of Setanta Orienteers and most recently a member of SOLaR, the Sligo/Leitrim/Roscommon club, had been orienteering  since the 1970's and had been IOA International Officer and IOA Chairperson in the course of her orienteering career. She was the driving force behind the running of the 1984 International Orienteering Federation at Maynooth. Sympathies Roxanne and Shane and Faith's extended family.