What's on this week … June 5-12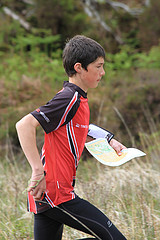 No local orienteering this weekend, but the CNOC event on Tuesday evening is on the Curragh in Co. Kildare. Starts from 6 pm – details here.
If you want to walk and show solidarity with the protesters against the sale of the forest felling rights, there's a walk on Three Rock on Sunday at 1 pm  Details here.
Shamrock O-Ringen
Well done to all the 3ROC runners at last weekend's Shamrock O-Ringen in Kerry. The bogs and tussocks and the tricky forest at the end of Day 3 didn't defeat winners Caoimhe May (W10), Frank Martindate (M75), Una May (W40), Monica Nowlan (W65) and third placed Aidan and John McCullough  (M12 & M55) and Clodagh Moran (W14).
OCAD Workshop
Pat Flanagan gave a very interesting OCAD workshop for the club last week, covering basic map set-up and drawing survey detail onto the computer – information which will be put to good use over the summer with our next survey!
Setanta Rogaine
The closing date for the 16th Setanta Rogaine on June 22/23 is Thursday 20th June. The Rogaine is a 6-hour or a 24-hour score event in Wicklow. Details here.
3ROC at Jukola
Three sevenths of a team running at the Jukola, the world's biggest relay competition, are from 3ROC. Ronan and Julie Cleary and John McCullough will be among the ten thousand or so runners at the overnight relay event in Finland in just over a week's time. You'll be able to follow the event live on the internet and it's broadcast live on Finnish TV. Follow the action here. The race starts at 11 pm Finnish time (9 pm Irish time) on Saturday June 15th. There'a a womens' relay (the "Venla") which starts at midday Irish time on Saturday if you want to get a feel for the event without staying up late.